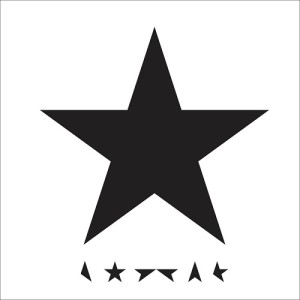 We all have our Bowie memories and our favorite songs or shows or moments where he helped us through a tough time. There are so many great ones to recall, the very first time you heard "Wham Bam Thank You Ma'am" come blasting out of the radio, or the day you heard "Changes" and it dawned on you that you had changed from being the misunderstood youth to the attempting to understand parent. From "TVC 15" and "Boys Keep Swinging" on SNL to Live Aid to singing with Bing Crosby at Christmas, to Eno in Berlin, to marveling at how the song "Heroes", which never even cracked the Billboard Hot 100 in 1977 has grown and grown over time to be a universal song or empowerment. There is just so much…
But wait! There's More.
Released just 2 days before his death, David Bowie's final album "Blackstar" is a brilliant last act.  Recorded with the help of some stellar musicians and featuring lyrical and sonic moments that sounded great on Saturday afternoon and now on this chilly Monday are hauntingly perfect. It's a VERY good album. It is stunning and chilling, and yet uplifting and thrilling.
I'm not going to quote lyrics here. I want you to hear and feel them directly.  I'm not going to break it down track by track, I'm not writing a review. I am just saying, when you are ready, after you have listened to your favorites from the past and walked down memory lane,  put on your best headphones, sit down in a comfortable chair, bring some Kleenex just in case, strap in and Sit with this album.
You know, the way we used to do it.
Listen to a whole damn album and let it inhabit your brain
Take this final trip, just you and David.